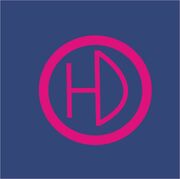 The
51st (Highland) Division
is a mechanized infantry division in the
British Army
that was formed in the late 1930s and took part in
World War II
. It currently serves as part of the British contingent of
Allied Forces Canada
.
In the wake of the change of power in the (then-) United Kingdom an expansion of the Services, so far money and manpower would allow and in spring 1939 several Highland Units of the Territorial Army were taken and formed the 51st (Highland) Division was formed as a unit of the Territorial Army, and was assigned to the second wave of the British Expeditonary Force.
51st (Highland) Division
Country
British Empire
Active
1939 -
Branch
British Army (Formed as Territorial unit, regular from 1940)
Current Status
Active, I (BR) Corps, 8th Army, 21st Army Group

Allied Forces Canada

Type
Mechanized Infantry
Engagements
Battle of Belgium, Operation Dynamo, Lybian Campaign, Operation Market Garden, Battle of the Gothic Line, Venice Campaign, Battle of Klagenfurt, Battle of Vienna, Danube Crossing, Battle of Nuremberg, Battle of Munich, Allied Berlin Campaign, Battle of the Government District
Community content is available under
CC-BY-SA
unless otherwise noted.