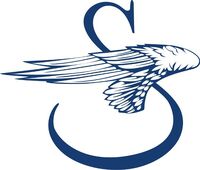 The Sikorsky Aircraft Corporation is an American aircraft manufacturer based in Stratford, Connecticut. It was established by Igor Sikorsky in 1925 which lasted until its merger with Westland Aircraft in 1937.
Sikorsky was founded in 1925 by aircraft engineer Igor Sikorsky, an American immigrant who was born in Kyiv. The company, named "Sikorsky Manufacturing Company", began aircraft production in Roosevelt, New York that year. In 1929 the company moved to Stratford, Connecticut. It became a part of United Aircraft and Transport Corporation in July of that year.
During the Second American Civil War, Sikorsky moved what assets he was able to move over the United Kingdom. In 1937, Sikorsky Aircraft Corporation merged with Westland Aircraft.